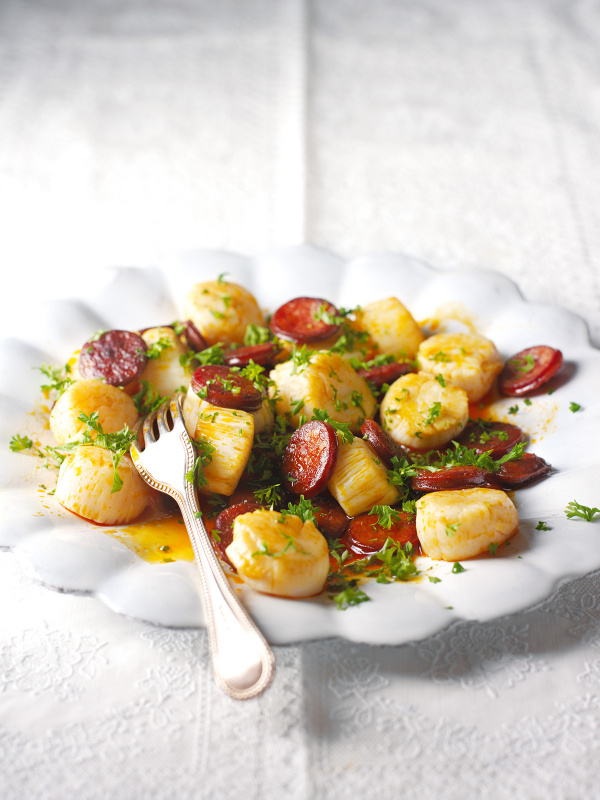 This recipe should not be this good. It's only four ingredients, two of which are lemon juice and parsley. It's dead easy to make, and super quick too. Every time I make it, it is amazing how good it is. Did I mention it's a very cheap way to enjoy scallops? Because that's also true.
I think it's so good is because it combines so many different elements in one dish. It has the smoky spicy heat of the chorizo, the creamy softness of the scallops, the bite of the lemon and the herbiness of the parsley. But don't take my word for it, go here and make it yourself: Scallops and Chorizo | Nigella's Recipes | Nigella Lawson
Normally I talk about how to change a recipe, but I wouldn't change anything about this. I will say once you taste chorizo with scallops, you may want to add them to other fish dishes. Skewers alternating bigger scallops and chunks of chorizo would be nice. Any shellfish dish with a tomato base would be enhanced with some fried chorizo too.
The next time you need an appetizer or want some tapas, make this. You'll be glad you did.