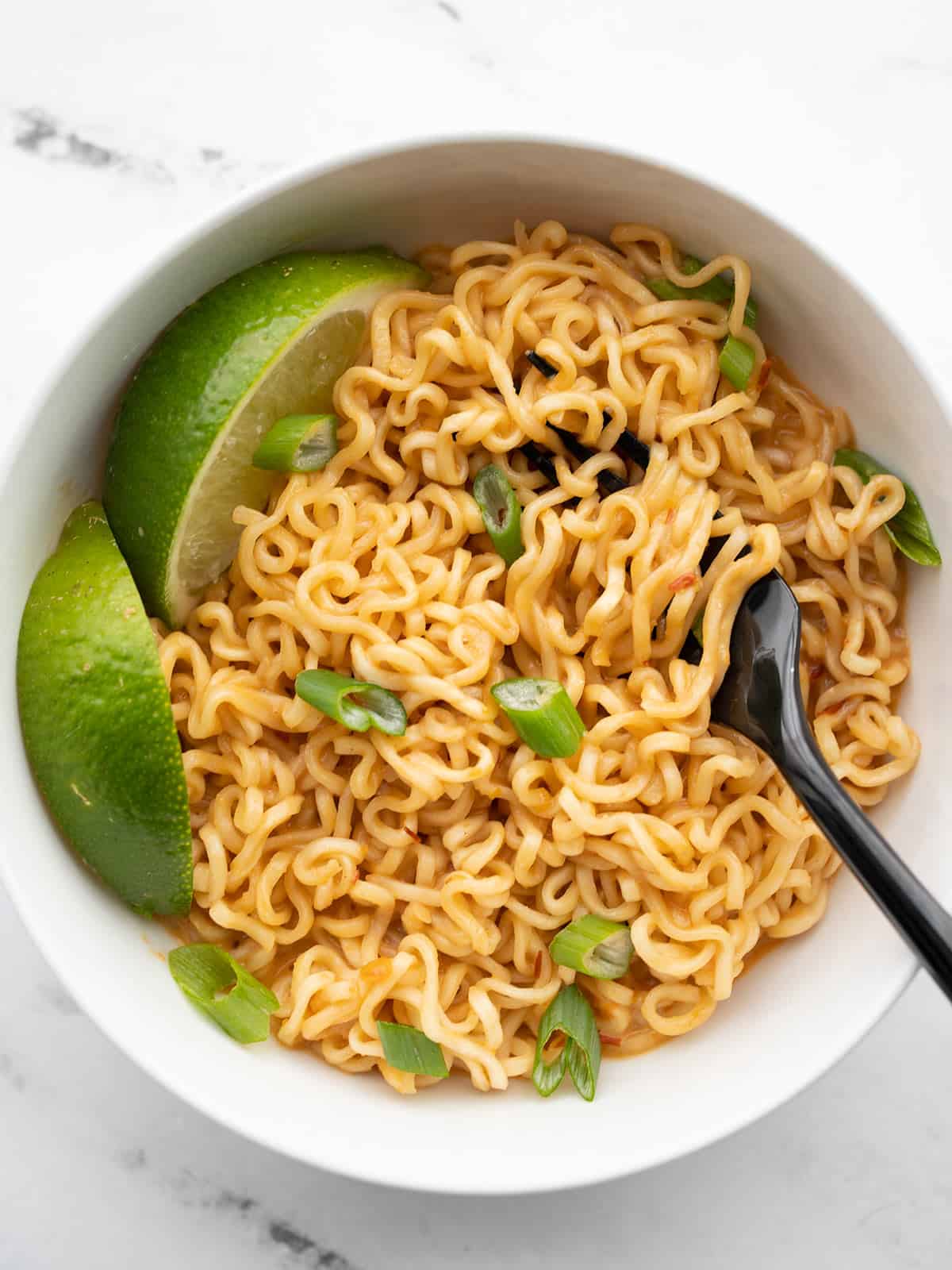 I have to say, I have gotten tired of having lunch in the pandemic. I've even started skipping breakfast and eating it at noon to mix things up. Things are that desperate.
However lately I've been making this Spicy Peanut Butter Ramen which is "Quick & Easy!" from Budget Bytes and it has made me look forward to lunch again. First off, it is quick and easy.  In the time it takes to cook the ramen you can make the sauce. Second, it is delicious. Third, you can riff on it in all sorts of ways. Today I added cucumber and crisp onions, but whatever you have lying around can be good. (See the recipe for some ideas.)
I used sriracha instead of chili-garlic sauce, but either is ok. It calls for 1 tbsp but use what you prefer. Likewise adjust the sugar and soy sauce to get it to where you think it is best.
And if that all isn't great, it's also very affordable. A great recipe for anyone, especially college students.